SLAM BALL
  Slam Ball: (SB)
If you want to focus on your core strength, then USI's slam balls are going to be a great addition to your daily workout. They are so versatile that you can use them for both upper and lower body exercises. Besides core strength, slam ball also develops your balance and coordination and can be used for cross training too.
The dead bounce slam balls are available in five sizes; 13 lbs(6kg), 17 lbs (8kg), 22 lbs (10 kg), 33 lbs (15kg) and 44 lbs (20 kg), so choose the one that pushes you a step further in your daily regimen.
For everyone and anyone: USI's slam balls are for everyone, be it a beginner or a sportsperson. You can build up your core strength slowly by increasing the weight of your slam balls.
Body-building ally: It is perfect for numerous exercises that effectively train and strengthen all your muscle groups. But start with the right weight to suit your level of physical activity. It can serve the purpose of functional resistance training exercises of varied difficulty levels.
Intensify your workout: Slam balls can improve your training and burn more calories by adding extra weight to your sit ups, push ups, squats lunges and wall exercises. Slam balls are quite effective for any type of fitness workout, sport or rehabilitation applications. Choose carefully what you plan to do with it; be it wood chops or overhead throws, USI's Slam Balls will never let you down.
Attain perfect balance: Slam balls add a layer of resistance to exercises which traditionally rely on bodyweight. They increase muscle mass and improve posture and balance. They have a good grip, firm texture for comfortable grip – and it does not bounce at all.
Release aggression: They can be aptly used to release aggression by slamming them hard or also can be used for overhead slams. They have tried and tested to bear the worst of slams.
Material: Made of strong rubber construction, the dead weight provides challenging resistance, while keeping your walls and flooring damage-free. USI's slam balls have a firm texture which lends you a strong grip, while holding them high for a slam.
Product details
Item code:
Colour: Black, Red and Blue
Length:
Item weight: 13 lbs(6kg), 17 lbs (8kg), 22 lbs (10 kg), 33 lbs (15kg) and 44 lbs (20 kg)
Description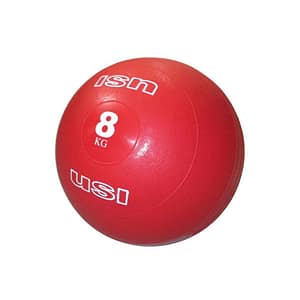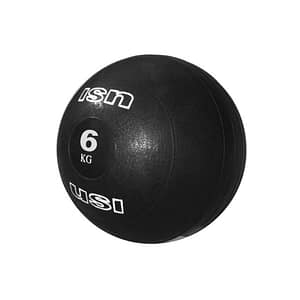 SIZE :

6kgs
8kgs
10kgs
12 Kg
15 kgs
20 kgs