tp 922
Description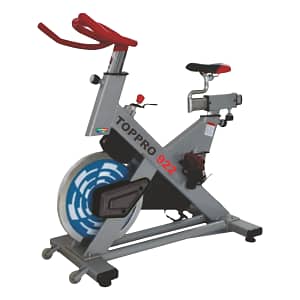 Specifications:
Set Up Area : 51" (L) x 21" (W) x 47" (H)
Wheel Weight : 20 Kgs.
Mechanism : Chain Driven, The Bicycle Can Be Ridden In Dual Directions, User Can Choose Direction At His Pleasure. 3 Pc. Crank
Net Weight : 50 Kgs.
User Weight : 140 Kgs.
U.S.P. : Unique Shield Designed To Prevent The Flywheel Being Sweat Corrosion. Adopt Streamlined Design, Which Makes The Appearance Smooth And Nice.